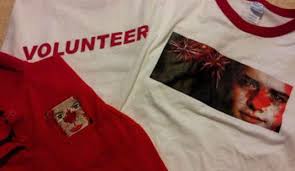 Canada Day in Barrhaven runs exclusively on volunteer power. We are looking for enthusiastic, energetic and responsible individuals to come and enjoy Canada Day by helping out and getting involved in the community. Volunteers are needed to help out before, during and after the event.
Volunteer Registration Link:
Take Down & Clean-Up: Saturday, July 2, 2022
Canada Day: Friday July 1, 2022
*Please note shift times could be adjusted based on volunteer availability)
Pre-Event: Thursday, June 30, 2022
Available Volunteer Positions:
9:30am-1pm
1pm-4pm
10am-1pm
1pm-4pm
4pm-7pm
7pm-10pm
9am-1pm
1pm-4pm
4pm-7pm
7pm-10pm
12pm-2pm
2pm-4pm
4pm-6pm
6pm-8pm
8pm-10pm
10:30pm-11:30pm
Multicultural Stage Helper
Kids Zone Set-Up and Activities
Entry Gate Control: Adults 18+
Event setup   –   10am-5pm
CANADA DAY VOLUNTEERS NEEDED!!!